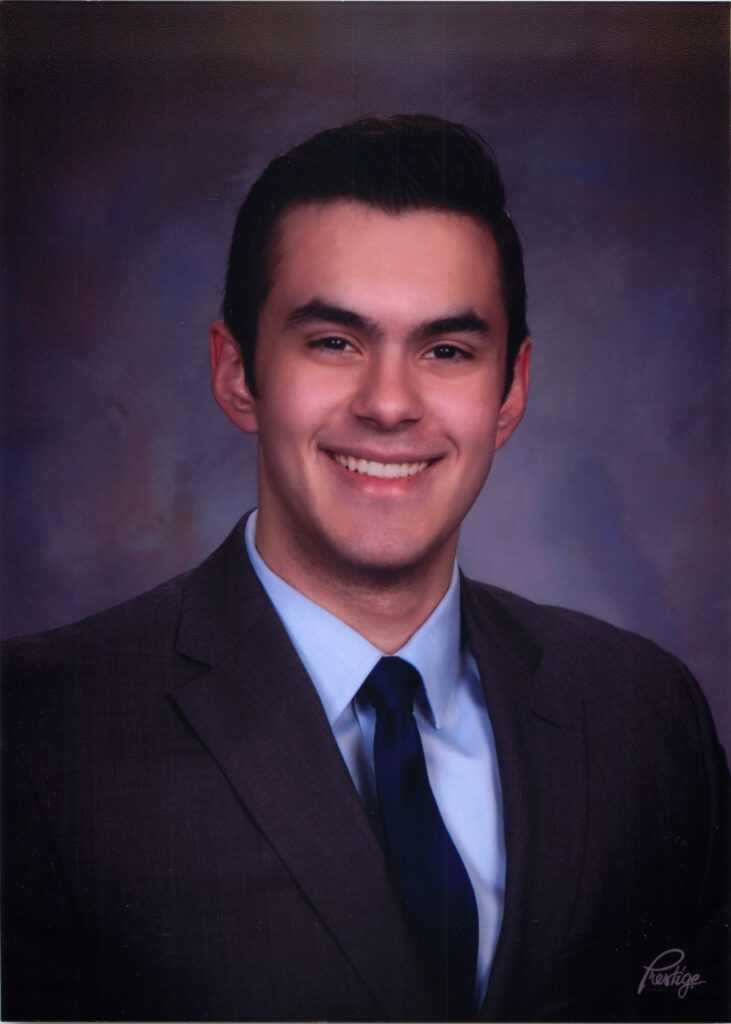 Max Ganik
New/Developing Equity Trader,
SMB Capital
____________________
University of Michigan
Ross School of Business
2019
Founder and Writer,
Ganik Market Strategies LLC
Option Millionaires
Director of
Diamond+ Trading Service
Staff
Market Technicians Association
Contributor, Instructor
Investopedia
Intern
TrueEX
Named #17th
"Top People in Finance to Follow on Twitter"
by TradeFollowers
Connect with
Ganik Market Strategies LLC
Host of Option Millionaires Diamond+ Service
@GanikTrades (private Twitter)
"Max,
Great trading this week navigating one of the most difficult market environments we've seen in some time. Also I very much appreciate the Hindsight Trading rundown, your analysis of conditions & the trade recaps is excellent. Keep up the great work, more trading opportunities coming!"

"@GanikTrades I just want to say thanks Max! I am glad I joined Option Millionaires. Looking forward to contribute trades ideas as well."
"@GanikTrades great job Max! Beautiful case on AAPL calendar strangle playing for pre-earnings IV increase, 5 stars! thinking on NFLX"
@MaxGanik
CNBC FastMoney Interview, segment "Teen Traders"
"smart kid, knows his stuff RT @MaxGanik Very Sharp young man. Nice future ahead" Pete Najarian, March 6, 2014
"Excellent job to all our @CNBCFastMoney Teen Traders this week! @MaxGanik!" Melissa Lee, March 7, 2014
Twitter Followers and Tweets:
Twitter Followers



"@MaxGanik your 60 $GMCR puts yesterday for 14 cents are above $7.50 right now… Best weekly lotto trade I've seen this year. Congrats"… August 6, 2015
"@MaxGanik you are the only one I follow who actually understands what he's talking about. Not the typical hyping and mocking of some. Class. May 20, 2015 "New account inspired by @MaxGanik . Thank you!" December 10, 2014
"S/O to @MaxGanik. He's been one of the most logical $AAPL bulls on twitter. I think a lot of bulls and bears can learn from this guy." September 24, 2014
"I like what @MaxGanik is doing. 3 Stock Tips From 'Future Warren Buffett' Teen Whiz" http://t.co/Z8SJsCuBGX $BAC $EBAY @$AAPL" December 12, 2013
"@MaxGanik love your vxx credit spread sale. Very nice idea"
"#FF This Man – been bringing some great trade ideas @MaxGanik" July 11, 2014″
"@MaxGanik Wow. Thank you so much. I really appreciate your insight"
"@MaxGanik super smart and super nice guy :)" July 16, 2014
"@MaxGanik I will say. You are my favorite NEW follow on $twtr this year. Enjoy your ideas and trades. GL sir !!" July 29, 2014
"@MaxGanik thanks for taking the time to analyze and post the $AAPL chart. Great work." September 11, 2014
Option Millionaires Internship
Blog posts/Chat discussions
Voted excellent on each blog post.
Comments on Blog Posts and Ongoing Chat discussions:
"Max,…your delivery of information and content were nothing short of top notch. you have a real gift for delivering technical information in a simple and clear manner. i look forward to hearing more from you in the chat room."
"Nailed it Max"
"Nice post…wish I'd read this three years ago!"
"Great piece"
"Thx Max for this article, wish I had this advice when I started trading options"
"Excellent article Max, and one option traders should read frequently"
"nice article max. thanks for the good info"
"thnx max.. u r a gr8 analyst"
"Thanks Max, I like the [VXX] strategy"
"Max,…great post ! i have learned a lot just from this post taking trades out further. your logic and reasoning for positions you are taking is none less than educational for me. thanks for your contribution to this chat room."